Technology
Cloudfare partners CloudHop to improve cybersecurity in Africa 
Bula,
Last Saturday, the National Identity Management Commission (NIMC) launched a self-service option for Nigerians to apply for their National Identification Numbers (NINs) using their smartphones.
Why? Abisoye Coker-Odusote, the Acting Director General/CEO of NIMC, said, "We are striving to expedite the registration process. Many ordinary Nigerians have expressed frustration with the current registration procedures, citing extended wait times and delayed feedback after completing the registration."
In 2022, the NIMC issued National Identity Numbers to 22,492,748 Nigerians, a 16.85% decrease from the 27,052,148 issued in 2021.
Here's what I've got for you today:
Cloudfare partners CloudHop to improve cybersecurity in Africa
Services on the eCitizen's platform exceed the 5K target
Cloudfare partners CloudHop to improve cybersecurity in Africa
Cloudflare, an American IT service management company, has partnered with CloudHop, a Kenyan company, to distribute its technology solutions. It plans to improve cybersecurity using cutting-edge techniques to protect digital assets and user data throughout Africa.
While Cloudflare provides web performance and security solutions to millions of websites worldwide, CloudHop offers cloud computing and data management solutions in Africa.
The collaboration will enable CloudHop to provide Cloudflare's services to its clients. One of these services is Cloudflare CDN, a content delivery network that shortens the time it takes for websites to load by caching content closer to users at the Internet's edge.
Additionally, it will provide Cloudflare SSL, a secure sockets layer that encrypts user and website data to ensure privacy and security, and Cloudflare Firewall, a web application firewall that prevents malicious requests and attacks like SQL injection, cross-site scripting, and DDoS.
Why does it matter? Given the continent's rapid digitisation of businesses and services, there has never been a more pressing need for effective cybersecurity measures.
Cyberattacks affect a company's performance and reputation by impacting digital assets and user data. Thus, having trustworthy and efficient solutions in place to safeguard websites from hackers, malware, and other threats is crucial.
Services on the eCitizen's platform exceed the 5K target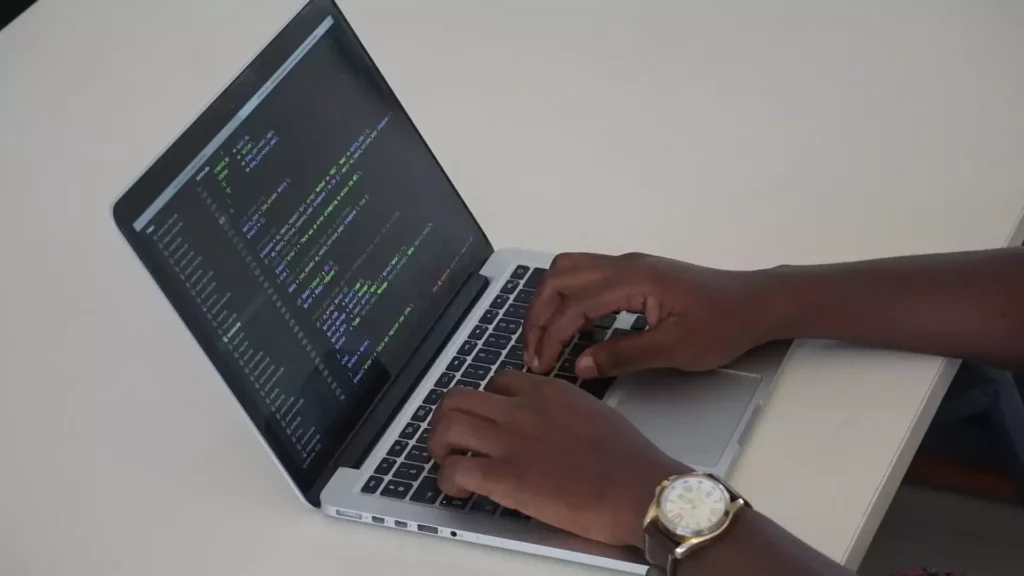 The number of services on Kenya's eCitizen platform has surpassed 7,453, exceeding the initial 5,000 target.
This news comes a few weeks after a Sudanese hacker group — Anonymous Sudan — hacked the eCitizen platform, disrupting its operations.
Launched in 2014, eCitizen is a self-service portal that gives Kenyan citizens online access to several government services, including passport applications, licence renewals, business registrations, and land searches.
The platform aims to make it easier for citizens to interact with the government by providing a single point of contact. Users must first create an account using their email address or ID number to use the platform. After that, users can log in to access the services they need.
Eliud Owalo, the ICT Cabinet Secretary, reported that an additional 6,817 services had undergone partial digitisation.
The Competition Authority of Kenya and the Kenya Ports Authority, which transitioned in February and March 2023, respectively, are among the latest organisations to onboard services onto the platform.
Expectedly, other organisations, including the National Environment Management Authority (NEMA), Kenya National Library Services (KNLS), Kenya Airports Authority (KAA), Communication Authority of Kenya (CA), the judiciary, and Teachers Service Commission (TSC) will automate their services.
Sidebar: Kenya is introducing free public Internet hotspots to help citizens access the online portal. Owalo stated that although 461 sites have been launched, the long-term objective is to roll out 25,000 centres in Kenya.
Last week on Techpoint Africa
What I'm reading and watching
Opportunities   
PayPal is looking for a Data Analyst. Apply here.
TestGorilla is hiring a Growth Product Manager. Apply here.
The International Organisation of Employers (IOE) and Seedstars have launched the fourth edition of The Migration Challenge. The programme seeks global tech startups, particularly those in Northern Africa, the Middle East, and Central and Eastern Europe, to develop innovative standard migration procedures that benefit migrants, companies, and governments. These solutions should also address migration caused by the climate and support green transitions with migrant workforces. Apply here by October 6, 2023.
Xapo Bank is looking for a Senior Data Analyst to join their team remotely. Apply here.
Rainforest is looking for an AI Product Manager to work remotely. Apply here.
Biconomy is hiring remote for the following roles: DevOps Engineer, Senior Backend Engineer, and Technical Product Manager (Developer Experience). Apply here.
OPEC Fund is hiring an Investment Manager, Portfolio Management (Financial Institutions Sector) and (Infrastructure Sector). Apply before September 27, 2023 here and here, respectively.
Co-creation Hub (CcHub) is looking for a skilled and experienced Impact and Evaluation Analyst. Apply here.
CcHub is hiring a Research Associate. Apply here.
Apply for the role of a Project Manager at CcHub here.
Apply for the Design and Digital Marketing School Lagos Program if you want to learn skills in Graphic Design, Product Design, and Digital Marketing for 7 weeks, starting Monday, October 9, 2023. Apply here.
Are you an MVP-stage impact-driven founder shaping the future of healthcare? Apply for the Halcyon Fellowship by October 21, 2023 here.
Apply for the AWS Startup Builds Accelerator 2023 for pre-MVP founders before September 22, 2023, here.
If you are a software engineer, creative designer, product manager, design researcher, or a techie looking for an internship role, please, check out this website.
Have a productive week!
Victoria Fakiya for Techpoint Africa.