Avuxeni,
500,000 people are using 5G in Nigeria. The Nigerian Communications Commission (NCC) shared this information with media executives over the weekend.
Umar Danbatta, Executive Vice Chairman of the Commission, stated that this move has increased broadband penetration in the country. He asserted that broadband penetration stands at an estimated 47.01% as of July 2023.
Sidebar: Remember when former ICT Minister Isa Pantami and ex-President Muhammadu Buhari declared that the Starlink deployment had resulted in 100% broadband penetration in Nigeria?
You can always read Emmanuel's story to understand the concept of broadband penetration better here: No, Starlink has not given Nigeria 100% broadband penetration. Despite what the president claims
Here's what I've got for you today:
Naspers' CEO steps down
Roam launches a new shuttle bus model
Safaricom to collaborate with Apple
Naspers' CEO steps down
Bob van Dijk stepped down from his positions as Chief Executive of Naspers and Head of Prosus NV yesterday.
In a statement to shareholders, the boards of both companies "mutually agreed" on Van Dijk's resignation.
Van Dijk will continue to work as a board consultant for Prosus and its parent company, Naspers, through the end of September 2024.
Ervin Tu, Chief Investment Officer, will serve as the interim CEO, replacing Van Dijk, who has led Naspers since 2014 and Prosus since its IPO in 2019.
Tu moved from SoftBank to Naspers and Prosus two years ago. In the past, he also held a position at Goldman Sachs Group, where he specialised in mergers and acquisitions.
Per the official statement, Tu significantly contributed to the company's strategic direction as Chief Investment Officer and will maintain continuity in implementing the group's top priorities.
Naspers is a South African Internet, technology, and multimedia holding company and one of the largest investors and operators in the world of technology with interests in online retail, publishing, and venture capital investment.
In September 2019, Naspers spun off its international Internet businesses to create an eCommerce investor, Prosus NV, now Nasper's majority owner.
Roam launches a new shuttle bus model
Roam (formerly Opibus), a Kenyan-based EV startup, has launched Move, a shuttle bus model.
Roam intends to increase production of the Move bus and broaden its charging network in response to the rise in demand for EV buses.
Launched in 2017 by Filip Gardler, Filip Lövström, and Mikael Gånge, Roam initially focused on auto conversions before transitioning to the production of electric vehicles.
The Roam-designed 42-seater buses have a 200-kilometre range, 170 kWh battery pack, and cost $135,000. Locally assembled by Thika-based Kenya Vehicle Manufacturers (KVM) using parts from China, a 52-passenger capacity is also an option for the vehicle.
The company will start delivering 50 buses that have been ordered by February 2024. At maximum output, it expects to produce 40 units per month.
Roam Move comes after the company disclosed in 2021 that it would launch EV buses to supplement its motorcycle manufacturing business.
It also follows the launch of Roam Rapid, an electric Mass Transit Bus designed to connect users to Kenya's (now-stalled) Bus Rapid Transit (BRT) system, in July 2023.
Another Kenyan electric mobility startup, BasiGo, already has tens of electric buses operating on essential routes.
Sidebar: In 2022, Kenya announced it would only use electric vehicles on the BRT system. In April 2023, the government received $377.8 million (Sh50 billion) from a consortium of European agencies to build a Bus Rapid Transport (BRT) lane in Nairobi — the first electric bus lane in East Africa. It plans to ease the city's traffic congestion.
 Safaricom to collaborate with Apple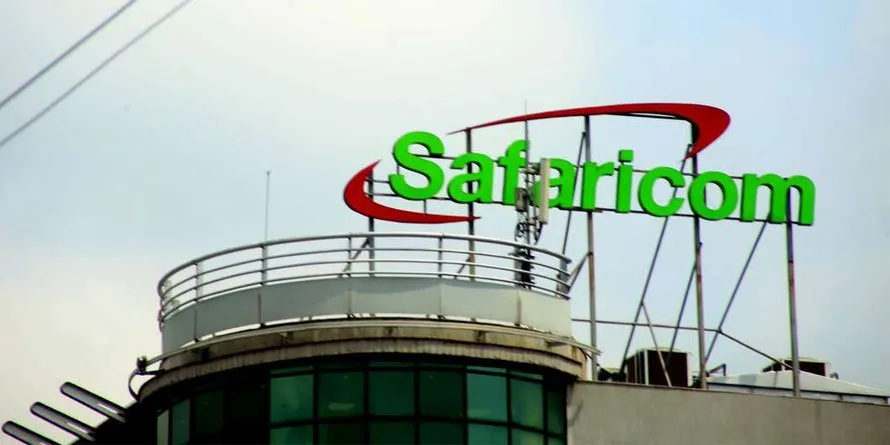 Safaricom is collaborating with Apple to integrate M-PESA and its PayPal platform to expand M-PESA's global transactional reach.
William Ruto, Kenya's President, announced this last week at the US-African Business Roundtable.
Safaricom and PayPal have an existing partnership that allows funds to be transferred between M-PESA and PayPal accounts. Customers can link their PayPal accounts to their M-PESA wallets, enabling them to purchase goods and services from vendors globally.
Additionally, M-PESA users can still receive and withdraw cash from more than 140,000 agents in Kenya.
Currently, M-PESA serves over 51 million users across seven nations. AliExpress and Western Union are two additional international partnerships that lets the Kenyan mobile money giant's users send and receive money anywhere in the world.
President William Ruto also visited Silicon Valley in San Francisco to entice American tech investors and companies to invest in Kenya.
He said, "Kenya is a full package investment destination; economically stable, entrepreneurial, secure, innovative with a favourable tax environment, skilled labour force, technological expertise, green energy credentials and a gateway for six undersea fibre-optic cables providing reliable data connectivity."
In case you missed it
What I'm reading and watching
Opportunities   
PayPal is looking for a Data Analyst. Apply here.
TestGorilla is hiring a Growth Product Manager. Apply here.
The International Organisation of Employers (IOE) and Seedstars have launched the fourth edition of The Migration Challenge. The programme seeks global tech startups, particularly those in Northern Africa, the Middle East, and Central and Eastern Europe, to develop innovative standard migration procedures that benefit migrants, companies, and governments. These solutions should also address migration caused by the climate and support green transitions with migrant workforces. Apply here by October 6, 2023.
Xapo Bank is looking for a Senior Data Analyst to join their team remotely. Apply here.
Rainforest is looking for an AI Product Manager to work remotely. Apply here.
Biconomy is hiring remote for the following roles: DevOps Engineer, Senior Backend Engineer, and Technical Product Manager (Developer Experience). Apply here.
OPEC Fund is hiring an Investment Manager, Portfolio Management (Financial Institutions Sector) and (Infrastructure Sector). Apply before September 27, 2023 here and here, respectively.
Co-creation Hub (CcHub) is looking for a skilled and experienced Impact and Evaluation Analyst. Apply here.
CcHub is hiring a Research Associate. Apply here.
Apply for the role of a Project Manager at CcHub here.
Apply for the Design and Digital Marketing School Lagos Program if you want to learn skills in Graphic Design, Product Design, and Digital Marketing for 7 weeks, starting Monday, October 9, 2023. Apply here.
Are you an MVP-stage impact-driven founder shaping the future of healthcare? Apply for the Halcyon Fellowship by October 21, 2023 here.
Apply for the AWS Startup Builds Accelerator 2023 for pre-MVP founders before September 22, 2023, here.
If you are a software engineer, creative designer, product manager, design researcher, or a techie looking for an internship role, please, check out this website.
Have a lovely Tuesday!
Victoria Fakiya for Techpoint Africa.